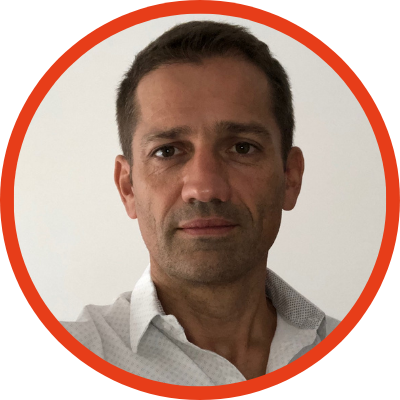 EXPERT in international business 
CYRIL PLIQUET

EQUILIBRIUM exists to share my 20+ years of international business experience and expertise with Startups & SMEs seeking sustainable growth.
My role is to help you create and execute smart strategies for growth and profitable businesses, with respect for the environment and society.
experience :
24 Years in global sales & business development and product management with sporting goods industry leaders
Export / International management : 18 years // Product management : 6 years
LAFUMA Group – 10 years // COLUMBIA Sportswear – 7 years // VISTA Outdoor – 7 years
main competencies :
Manage complex business environments including multi-channel, multi-brand, multi-category
Structure sales organizations, manage business partners and customers, domestically & internationally
Build strategies & action plans with performance objectives : grow revenue & improve profitability
Work with efficient processes& tools : strategic planning, budgeting, financial dashboards, Go-to-Market
Good understanding of internal & external company functions, and of key success factors
personality & caracter :
Team management style : a captain & a conductor
Developer & booster / organizer & builder
Mindset : open & collaborative / pro-active & creative / agile & adaptable
Multi-lingual : French, English & German
SUSTAINABILITY
Sustainability is a growing trend that can no longer be ignored.
I strive to work with people who are concerned for the environment, and who are willing to engage in and adopt sustainability strategies.
Let's build growth strategies, while respecting our environment at the same time. Yes, this is possible !
PEOPLE
A company primarily exists and succeeds thanks to the people who work there.
The skills they bring, and the individual and collective creativity, are rich elements that should be nurtured and developed.
Companies that encourage creativity, support team and self-development, and emphasize overall well-being are more successful, and grow more durably.
INNOVATION
Bringing something new and beneficial to society or human beings is a noble cause.
My wish is to support companies that create disruptive and innovative products & services that can improve lives, increase well-being, and make a lasting impression on markets and society.
I have always been passionate about International overall, about foreign languages and cultures (I am fluent in French, English and German), and truly feel like a citizen of the world.
With a long history of experience in international business as well as being a volunteer in a trade association, I offer my consulting services to European startups & SMEs wishing to expand internationally, and conversely to foreign companies wishing to establish themselves in France or in Europe.
In both cases, seeking profit is of course our common and primary goal. However, I achieve this by maintaining the balance between growth and respect for ethical values.
As an expert in the sporting goods industry, I also practice various sports activities where movement flows constantly from imbalance to balance, from imbalance to Equilibrium. During my missions, I build on this vector that is movement and I infuse my dynamism into the development of your business.
EQUILIBRIUM : movement towards balance.
Consulting company for SMEs and Startups
– international business development –
Make your international business successful, and accelerate your revenue growth, efficiently & profitably
Build together cohesive winning growth strategies
Guide you in the execution of plan
Structure and build your international distribution
Become your export business partner
Tailored : customized to your specific needs
Scalable : evolves with your development
Flexible : flexible fee structure 
strategic & operational approach, built over 25 years of international roles
pragmatic mindset with a focus on performance & profitability 
international network of business partners and professional experts
>>> we make you gain 1 to 3 years in your business development phase
Build a coherent DISTRIBUTION strategy
Recommend appropriate business model
Define B2B & B2C channel strategy 
Select & prioritize your market approach : where, how, when
Lead search for distribution partners (distributors/agents/customers)
Strengthen SALES development strategies 
Identify growth opportunities 
(channel/customer/product)
Build ambitious sales plans and revenue plans
Prepare compelling customer presentations & key- account meetings
Organize customer search on foreign markets
Build a competitive & profitable PRICING strategy 
Make international price comp' to position product offer 
Recommend pricing & margin model by business model
Build coherent multi-currency pricing strategy
Define clear actions to improve product & sku profitability 
Validate PRODUCT range strategy for international
Define consumer & customer targets on international markets
Identify growth drivers by product category & segment
Propose concrete solutions to make your product ine more global
Develop smart product strategy to optimize market shares & revenue
Set up Go-To-Market process 
Set up cross-functional Go-To-Market process
Define strong and impactful Go-To-Market plan
Build attractive presentations for sales teams & customers
Implement and manage Go-To-Market process internally
Develop & transform internal ORGANIZATION 
Build / recruit / train domestic & international sales teams
Recommend Frontoffice & Backoffice structure for B2B business models
Help setup of foreign subsidiary in strategic markets
Train & coach mid-level management on international business
READY TO TAKE THE NEXT STEP ?
LET'S DISCUSS YOUR SITUATION AND NEEDS